THE EVERYTHING PAGE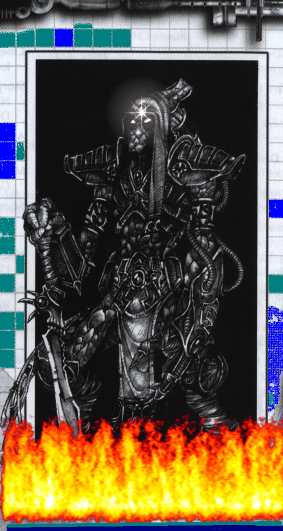 This page is dedicated to anything and everything I like. Emulators(mainly SNES), Nintendo Gamecube,Yahoo! chat fighting style's(T2), Gundam, DBZ, Final Fantasy, C&C, Starcraft, cheating, and my friends. Please send me any pics of any of the bands, games and shows mentioned.
We(me and my friends) enjoy melting plastic armymen(got the idea from Vikki Grimm from the game Armymen:Sarges Heros),beating games and then using cheats and trainers on them until they don`t work, stomping people on Super Smash Bros. Regular and Melee(and most other games), waching DBZ, Tenchi, Outlaw Star, Gundam(all series's) and listening to Gorillaz, Linkin Park and Limp Bizkit. I you would like to talk to me or have a question about this page,either E-mail me or I am usually in a yahoo chatroom at 3:30 PM Pacific time. If you have any pics or anything tobe sent to me use the email address below, and I would be glad to listen to any story for a new RPG game, please E-mail it to me and i will look it. For myE-mail addres click here.
The Dark Angel is a good story as a sequil to The Legend of Zelda: Ocarina of Time, and the Temple of Time is just a good Zelda site.
T2=7-10-7-12/7words per line for prep/10 for connection/7for dodge/12for counterattack(Sul=Sulla(enemy))
Example=Prep-Prince_Marth_ssbm:brings his blade upward in a slashing movement in the direction of Sul
Example=Connection-Prince_Marth_ssbm:watches his blade brake the skin of Sul, creating a large non-fatal gash
Example=Dodge-Prince_Marth_ssbm:ducks and rolls under the slash of sul's blade
Example=Counter-Prince_Marth_ssbm:catches the dagger right before it hits him in the head, spinning and throwing it back towards the face of sul
All lines must have the name of your opponent in them, No Autos(prep and connect in same line), and Hp=5(five hits and end of battle).
PS. My pic galery will be offline till I get enough of them, so please send all the pics you can find!
Fill out this info and send it to me via email and if i like it I'll put it in my Platform fighting game for Playstation!
Character Info
Human: (Name).Other: (Type) *=Stat Point
Stats
Power :
Speed :
Recovery :
Grab/Throw:
Offense :
Defense :
Quickness :
Jump :
Overall :
Posible Elements:Fire, Water, Ice, Earth, Wind, Thunder, Light, Darkness, Holy, Phycic, None.
Element:
Non-Elemental Attacks
X-
X+up-
X+lft/rght-
X+dwn-
X+Repeatedly
Elemental Attacks
O-
O+up-
O+lft/rght-
O+dwn-
+repeatedly-
Regular Attacks
SQR-
SQR+up-
SQR+lft/rght-
SQR+dwn-
SQR+repeatedly-
Special Attacks
TRNGL-
TRNGL+up-
TRNGL+lft/rght-
TRNGL+dwn-
TRNGL+repeatedly-
Throws
L1+frwrd-
L1+up-
L1+dwn-
L1+bckwrds-
R1+frwrd-
R1+up-
R1+dwn-
R1+bckwrds-
Hair:
Eyes:
Shirt:
Jacket:
Accesories:
Pants:
Shoes:
Armor:
Weapon:
Game Links